Retreats with Horses? What is this all About?
Join us for focused weekend retreats throughout the year for wellness workshops, relationship exploration, marriage support, leadership training, group dynamic work for businesses, and more. Our very cool and FUN approach entails using horses (and a donkey!) to find and identify an individual's strengths and weaknesses within the dynamic of a relationship.
Horses, as prey animals, continuously assess their environment for potential dangers from predators, giving them a natural built-in skill to read the energy and invisible intentions of humans. In essence, they are our perfect emotional mirrors. 
Click here to read more about why we use horses.
No horse experience is necessary.
All work is done on the ground.
No Riding.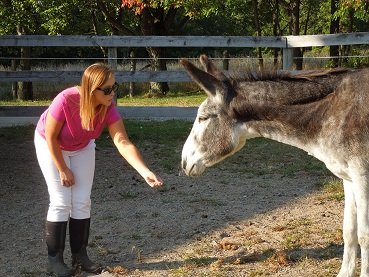 We call it an equine immersion experience, and these are just a few of the things you could learn by spending some time with our horses:
·         Improve leadership skills
·         Develop healthy boundaries
·         Strengthen communication skills
·         Identify most effective group dynamic
·         Enhance group cohesion
·        Experience empowerment
·         Explore a higher self connection
So what will I get out of it?
The intent of our retreats is to provide you with an illuminating experience that will show you the truest reflection of who you are. We will engage in specific activities with the horses to find a deeper understanding of yourself and how your energy and intentions affect the world around you. It will be a fascinating journey!
And don't be surprised if you leave understanding and loving yourself (and your peeps if it's a relationship focused event) a little more than you did before you came!
We can also tailor any experience to suit your needs and will be posting a menu of options soon. Please let us know what types of events you are looking for, for yourself, a group of friends, family, or a business. We'd love to hear from you!
Question and comments can be left here.
Meet two of our 'therapists'... Diane's horses, 
Shaq and Ellie!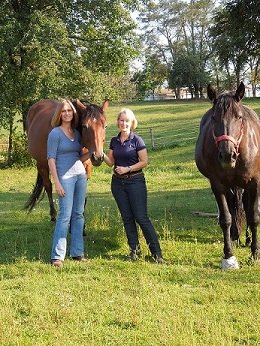 Theme based retreats for:
Experiential Invision®
Team Building
Leadership Training
Marriage Support
Weight Loss / Wellness
Relationships
Developing Sensitivity and Connection